Engaging Academics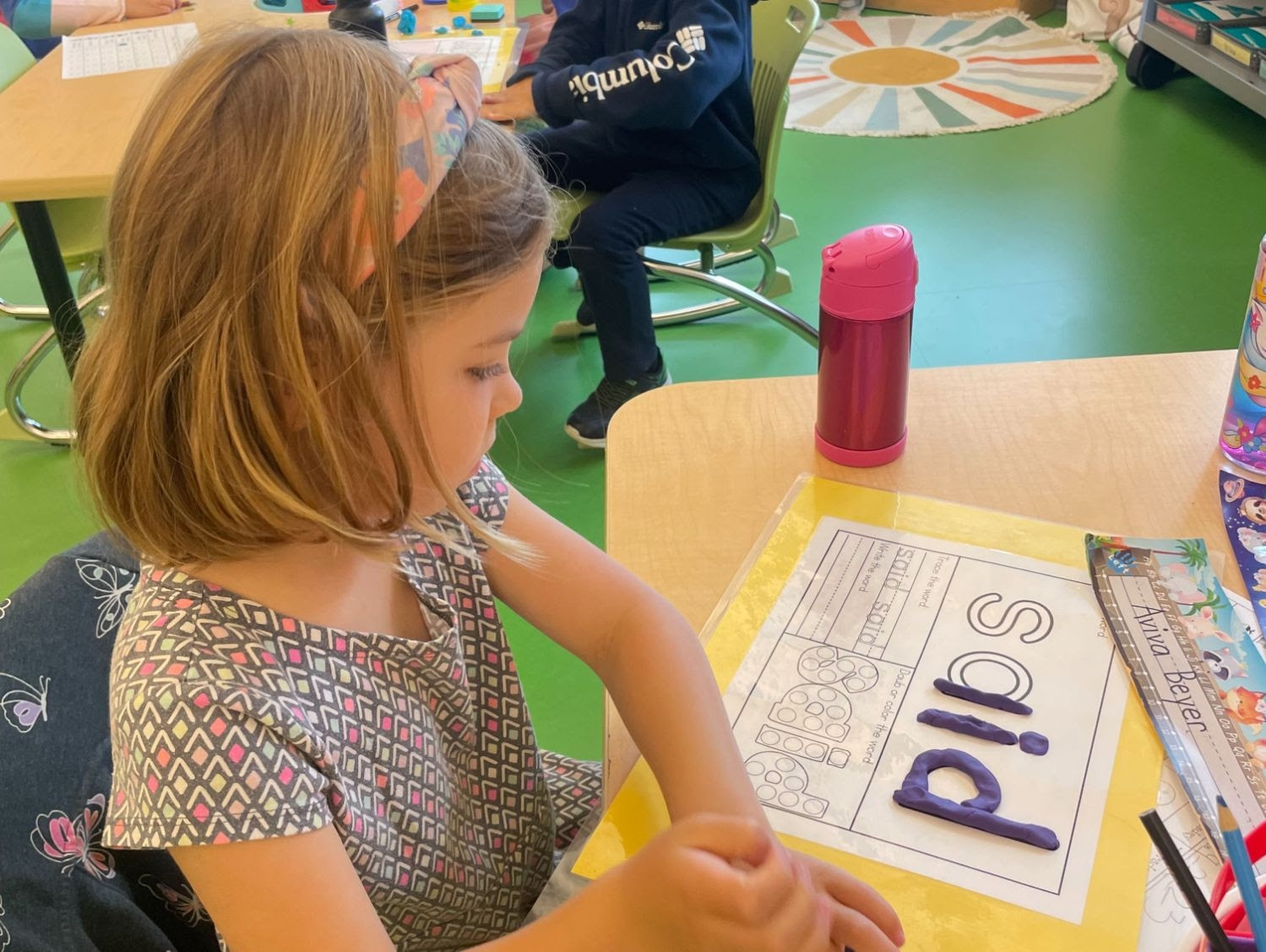 We believe that a Language Arts program should focus on building a strong foundation in literacy skills, while also nurturing a lifelong love of reading and a deep appreciation for the writer's craft. Utilizing a workshop model of instruction, our teachers tailor lessons to meet the needs of their students and ensure that each is appropriately challenged.
In Reading, teachers provide targeted instruction in decoding and comprehension strategies utilizing authentic texts at the student's individual reading level. As students become more independent readers, the focus shifts to deepening reading comprehension skills, vocabulary development, research skills, critical thinking, and literary analysis.
In Writing, teachers place an emphasis on the writing process while integrating formal instruction in conventions and grammar across a variety of writing formats and structures. Students learn to view writing as a vehicle for communicating their thoughts, feelings, stories, and ideas, and work to do so with ever-increasing clarity, organization, and purpose.
We believe that Mathematics instruction is most meaningful and memorable for students when it is rooted in opportunities for authentic problem-solving, mathematical discourse, and real-world application. Our curriculum focuses on developing in students a deep understanding of math concepts, proficiency with key skills, and the ability to solve new and complex problems.
Students are invited to talk about math, describe observations, explain methods, and ask questions. They are encouraged to find multiple ways to solve problems and record their thinking in order to ultimately determine the most efficient and effective strategies to solve problems. Instruction is scaffolded to provide students with an appropriate level of learning challenge and pace, which is formalized into different mathematical pathways in the Upper School.
Students are encouraged to see themselves as mathematicians and to develop strong work habits and an effective toolbox of problem solving skills and strategies that they can apply with ever increasing independence.
We believe that Social Studies learning should encompass learning about ourselves and others, our place in the world, as well as our place in time, to empower students with the knowledge and skills to be thoughtful and contributing members of their community.
Social Studies units are designed to offer students a better understanding of their own experience, insights and perspectives about the experience of others, what it means to be part of a community, a look at the continuity and changes of civilizations and cultures over time, and the rights and responsibilities of citizenship.
We believe that a Science program should be rooted in opportunities for authentic inquiry and build upon students' natural curiosity about the world around them. Our teachers model and encourage students to cultivate a curious mindset as the cornerstone for lifelong learning.
Scientific inquiries are designed to offer students opportunities to carefully observe, explore, investigate, and question natural phenomena in order to develop an understanding of crosscutting scientific concepts (such as patterns, systems, proportion, cause & effect, structure & function, energy & matter, and stability & change) across the Physical, Earth, and Life domains.
Learning is made more relevant and meaningful as students continue to examine these concepts in the context of our local coastal and marine environments.