Environmental Stewarship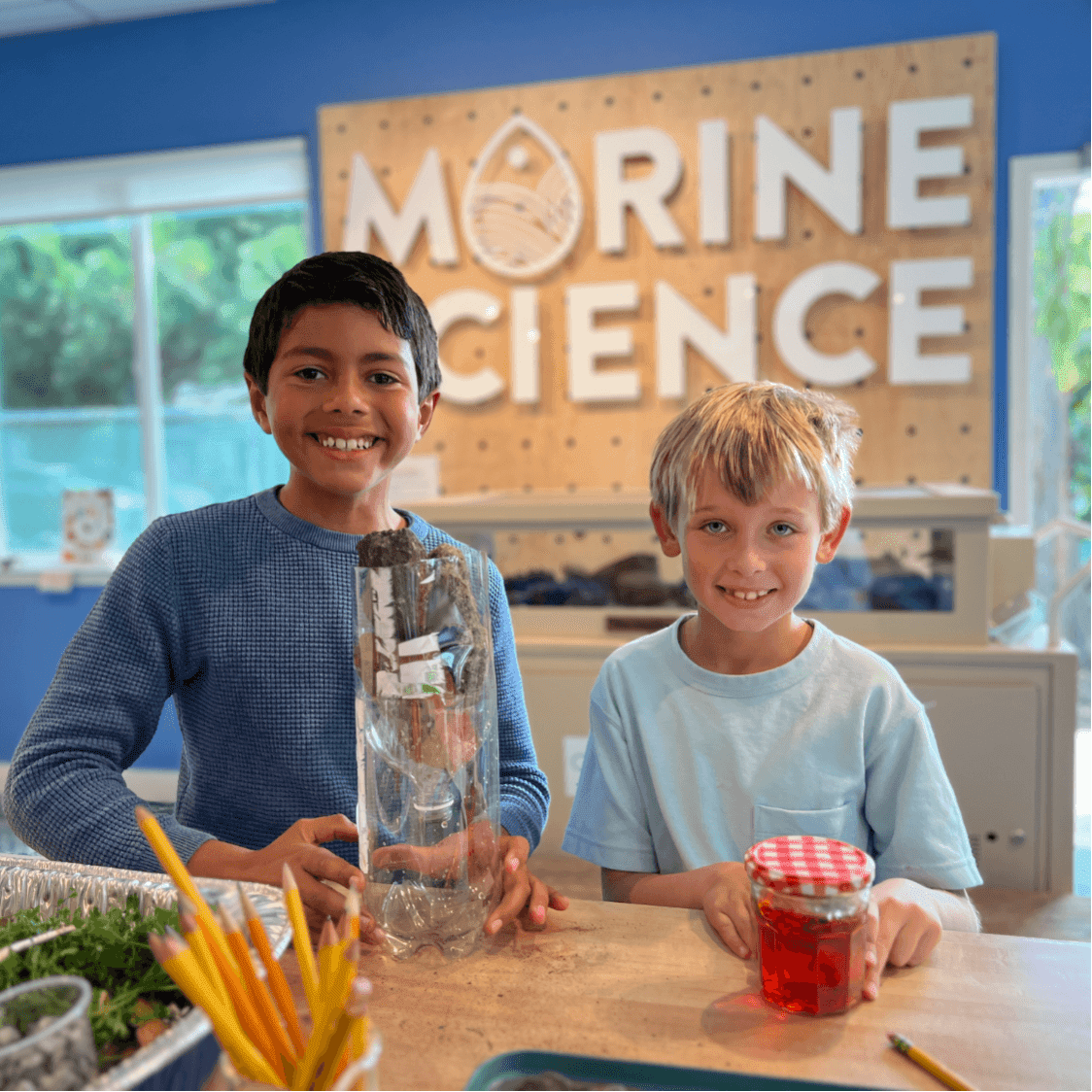 We believe that Environmental Stewardship (the responsible use and protection of the natural environment through conservation and sustainable practices) is a critical competency that will play an increasingly important role in the future of our students. Environmental education fosters a sense of responsibility and empowers students to make informed choices that contribute to a more sustainable future.
Through environmental education, students also develop a deeper connection and appreciation for the natural world. Regular opportunities for marine and coastal science education, field studies, connections with local environmental experts and advocacy organizations, and service-learning projects create an authentic context for fostering environmental stewardship in our students.
Junior Kindergarten students engage in a close study of trees, observing how they grow and change across seasons. Students learn the important role trees play in their everyday lives and the value of caring for and planting new trees, as well as reducing our paper use and waste.
Kindergarten students are engaging in a new study this year to investigate food waste and how we can reduce waste in our homes and school community. Students will investigate the benefits of composting and develop effective composting habits to share with their families and fellow students.
First Grade students explore the seed to table journey as part of their Farms & Farmers' Markets study. They visit several local farms to learn about the benefits of sustainable farming practices and organic produce. They work with the HEAL Project, a local non-profit organization, to engage in hands-on activities that help illustrate farm-based food systems and reinforce the connections between food, health, and the environment.
Second Grade students study native plants and the important role pollinator insects play in the plant life cycle. They identify local native plant species that attract pollinator insects and select some to plant on campus in a pollinator garden. Students create signage about the plants to transform the garden into a learning laboratory for other students.
Third Grade students investigate water and the water cycle with a close examination of the interactions between water and other earth materials, and how humans use water as a natural resource. Students build watershed models to help demonstrate these concepts and teach others about the importance of clean water for all living things and what humans can do to reduce pollution.
Fourth Grade students study California Ecology and the diverse array of habitats and wildlife across the state of California. Students examine the human impact on these environments, from pollution to wildfires and construction, and examine ways that we can protect California's natural beauty for future generations.
Fifth Grade students examine how the Earth's landscape is constantly changing due to natural processes and human activity. They examine the impact that activities like construction, farming, mining, and water control have on weathering, erosion, and water quality. They apply scientific principles to investigate and design systems that can reduce the negative impacts of human activity on land and water.
Sixth Grade students investigate the causes and effects of Climate Change. They work to identify key factors that contribute to climate change and research possible solutions to help address the issue.
Seventh Grade students investigate biodiversity and how organisms interact within an environment. They examine the question: How do introduced organisms interact with their environments, what are the effects of these interactions, and what can be done to prevent harmful interactions? Students look at the impact that invasive species have on an environment, how this issue is creating problems for people and affecting biodiversity, and ways we can control or prevent it.
Eighth Grade students examine the Earth's resources and investigate the question: How is a growing human population affecting the availability of natural resources? Students look at human dependency on resources such as oil, gas, minerals, and fresh water to meet their needs and the impact this dependency has on other species and the planet. Students identify ways that humans can reduce consumption of materials and engage in more sustainable practices.