Celebrating Inclusion
Social-Emotional Learning (SEL)
January Theme
In the spirit of our SEL theme and anticipating the upcoming Martin Luther King Jr. Day, the JK class launched a Self-Portrait Study. Students are looking closely at themselves and each other, appreciating and celebrating their similarities and differences!
The kindergarten class discussed and read books about Martin Luther King, Jr. Students watched part of the "I have a dream" speech and shared our dreams for the world.
Here are a few examples:
"My dream is to not fight and be mad at each other. Be kind!" ~Zoey
"My dream is no trash on the ground." ~Kellan
"My dream is for people to play with other people who have different color skin." ~Ellie
"My dream is for no trash in the ocean!" ~Ean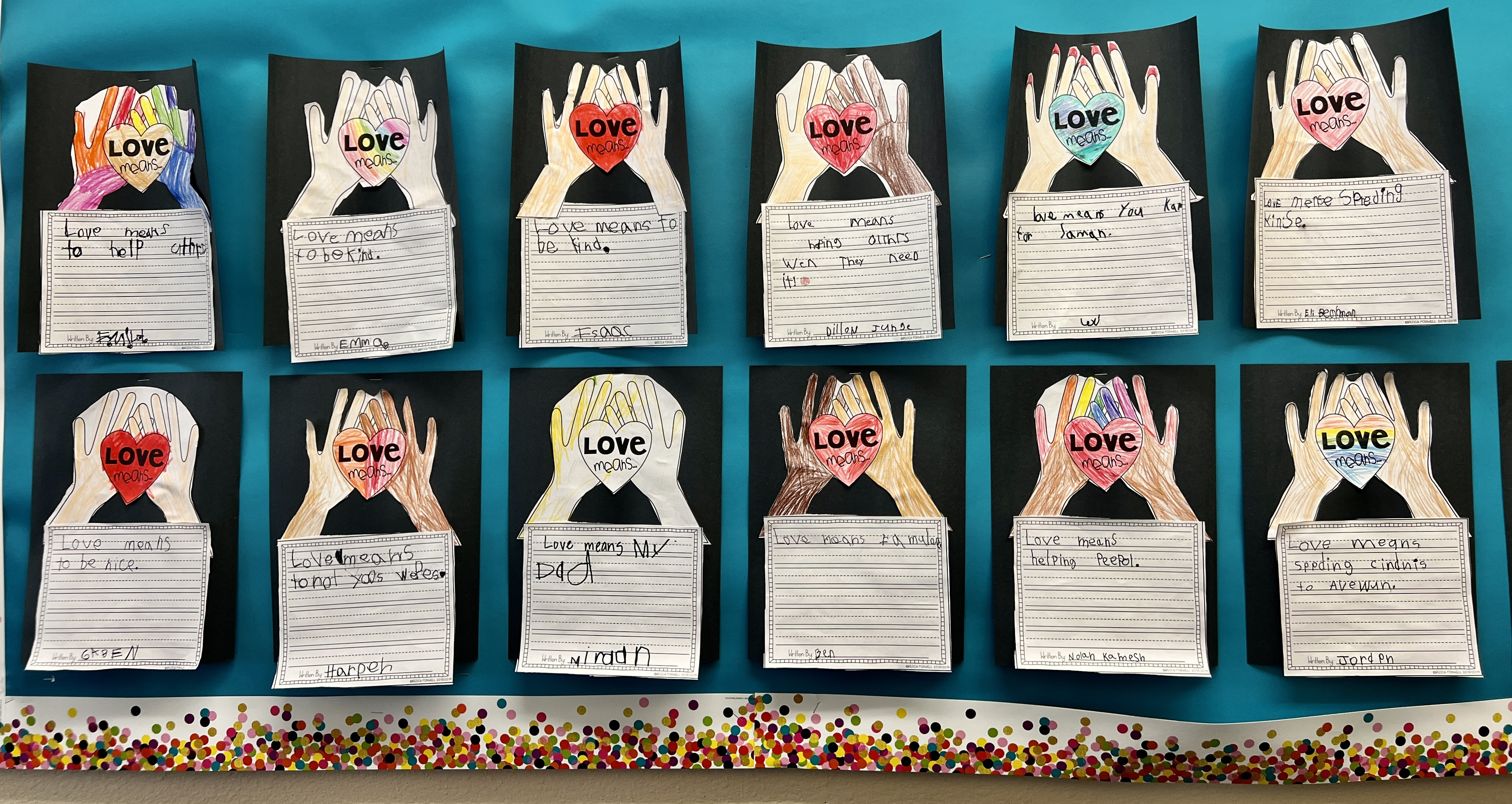 First graders are reconnecting with friends, feeling empathy for others, and making responsible decisions. It was a perfect way to discuss MLK day and its significance. They discussed with an intent to listen to others and read many read-alouds and watched videos about the impact he had on our world!
Second-grade students listened to the inspiring New Years' poem by Amanda Gorman, "New Day's Lyric." They had many inclusivity discussions and called out model students making inclusive gestures throughout the day.
Third grade is taking a deep look at who we are as individuals, what makes us unique and special, and then widening our lens to gain a deeper respect and admiration for those in our classroom community. Along with inclusion, they are exploring a few other related concepts including equity & diversity, and each of them is working on an identity poster.
Fourth grade last week read the book "The Cool Bean" and then played a game or two where being inclusive aided in students' success. They also read "Sit-In, How Four Friends Stood Up By Sitting Down." After the reading, a discussion was had and the students generated their own list of injustices that they felt passionate about. This list ranged from allowing everyone from all countries around the world to come to the USA, to help the homeless get homes. Students then did a mock sit-in for their cause.
Upper School students have been studying Dr. Martin Luther King Jr. in advisory, assemblies, and their Humanities classes: who he was and what he did, but most importantly his power to inspire others and spearhead a whole movement of change.

Students discussed Civil Rights and connected the work of the Civil Rights movement in the '50s and '60s to social justice movements today. Advisory groups watched Kamala Harris' recent speech about voting rights and the upper school community gathered together to watch a documentary called Selma Bridge to the Ballot about the historic March from Montgomery to Selma for voting rights.
Some of the questions students have been exploring: How old do you have to be to make an impact? How is courage contagious?
In addition, the upper school is kicking off new units of study that further explore these topics: fifth grade is delving deep into the essential question, "How did the U.S. come to be?" and eighth grade is studying "Slavery and What it Means to Be Black in America."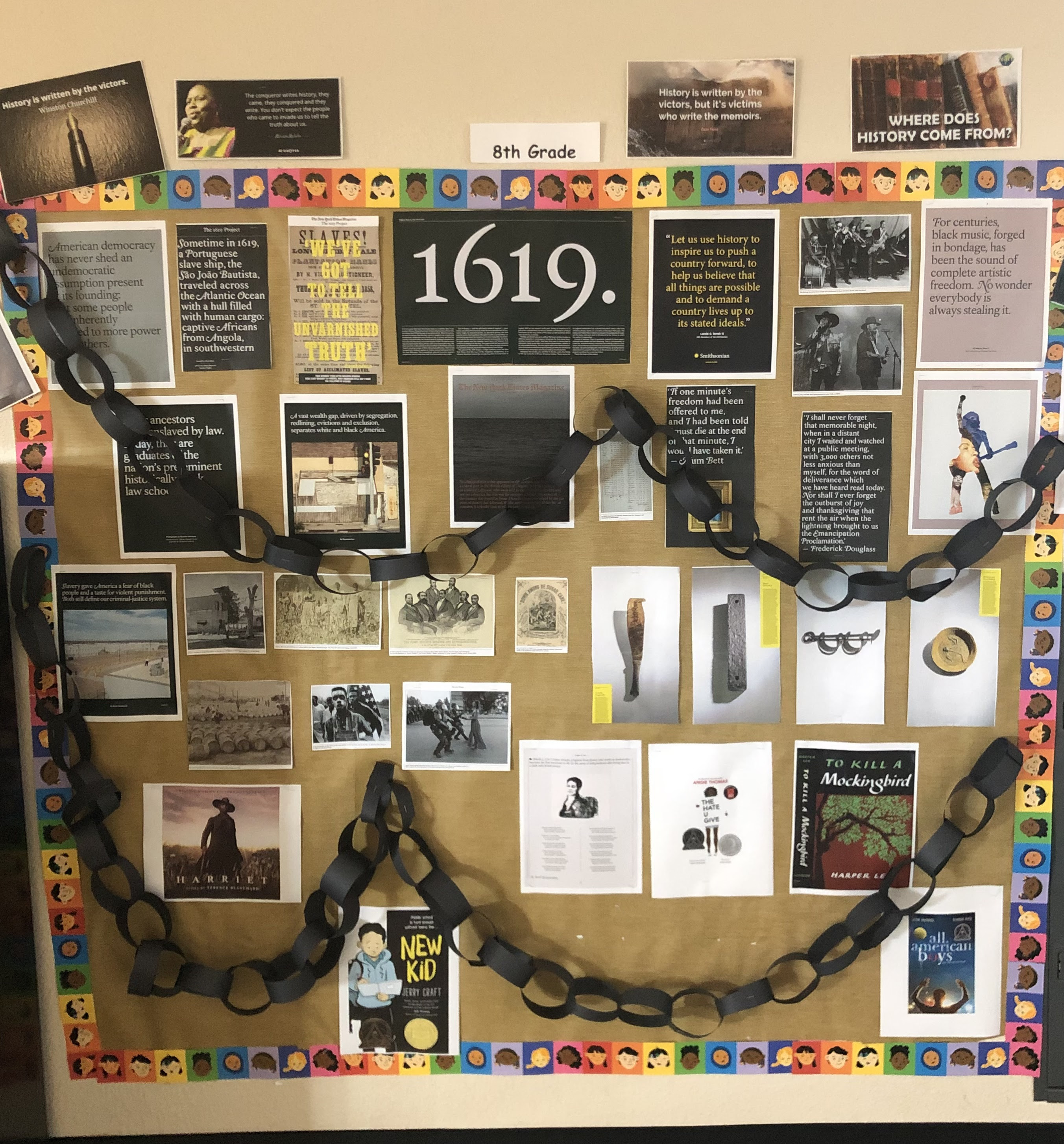 ---
Sea Crest is committed to being a culturally responsive school that acknowledges and celebrates the rich diversity within our community. Through ongoing reflection of our institution, programs and teaching we strive to create a just, equitable and inclusive environment. The foundations of understanding, respect and communication are deeply embraced as part of the mission and guiding principles. We will continue to uphold these tenets to guide our actions and better serve and represent the broader community.